Even if they don't fall under the umbrella of the company's core capabilities, we must address many critical issues when running a corporation. IT compliance is one such issue. This month we have been discussing compliance and how critical it is to your organization over the past few weeks.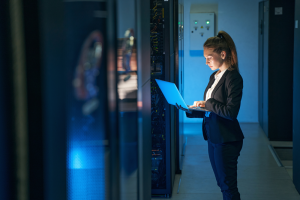 What Is IT Compliance?
A recent blog post of ours provides an informative explanation of IT compliance. Adhering to the rules, regulations, and specifications established by a third party aims to lower the risk for your company and permit you to operate in the area or sector under their authority.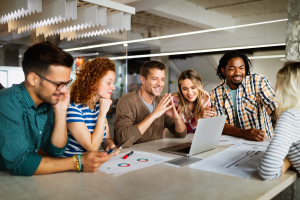 What Distinguishes IT Compliance from IT Security?
Another phrase we are all familiar with is "IT security," particularly today when online fraud, data breaches, and other assaults are so common. In a recent blog post, we outlined the contrasts between IT security and compliance and some of their shared characteristics.
The Parallels
Many people find compliance and security perplexing, and some believe them to be the same thing. This confusion makes sense because both pertain to protecting your company in a dangerous online environment. Both lower your company's risks and make it easier for you to operate safely.
To win and keep your client's trust, compliance and security are essential. You can attract clients and establish a solid reputation much more quickly if you can show that your system is safe and complies with all applicable legal and industry standards.
The Distinctions
One distinction between IT compliance and IT security is that the former is carried out to satisfy the demands set forth by a third party, while the latter is to secure one's business or enterprise. The goal of IT security is to keep your system as secure as possible, so it typically incorporates far more stringent safety measures and protocols.
Another distinction is that although compliance is completed as soon as the asking party is satisfied, IT security is a continuous process that must be maintained around the clock. While security demands change to keep up with evolving hacker tactics, compliance standards remain consistent.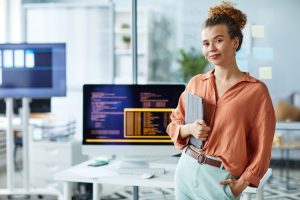 What Makes Compliance a Team Effort?
Businesses frequently assign compliance to just one person since many think it to be routine labor that only requires the minimal standards imposed by a third party. However, the duty to comply is far more important and complex than that. In yet another blog, we go over the reasons why compliance should be a team effort for every firm.
One of these is that many discussions must occur before complete compliance is reached. Email encryption, data encryption, firewalls, backups, data availability, and storage are some of the most important topics to discuss. Your business may incur fines and penalties if any of these issues are not correctly handled. Even worse, it might expose security holes in your system that are simple for hackers to exploit.
We have a 10-step infographic you can use if you believe your business was hacked. Download it Free today!
Naturally, we don't want things to get to that point. You must attempt to comply to reduce the likelihood of a breach happening. Expecting one person to accomplish this delicate isn't realistic or wise. We strongly advise you to assign the task to a group of professionals who can ensure that all standards will be met, and that your company will be fully compliant in no time.
Call us right away, and we'll set up a free session to discuss how we can help you.